eAgile's eSeries of Radio Frequency Identification (RFID) tags and labels align the performance, technology, read range and system requirements of your application to an industry-proven engineered solution. Select from an array of size, chip and antenna performance requirement combinations or eAgile will consult with you to design a custom RFID tag specific to your needs. eAgile's service bureau will personalize your order by adding full color print, serialization and barcodes then employ our patented eSync™ system to encode your tags to a 100% degree of accuracy. All RFID and service bureau work is governed by our ISO 9001:2015 quality management system and has provided hundreds of millions of unique tags and labels to support some of the world's largest RFID programs.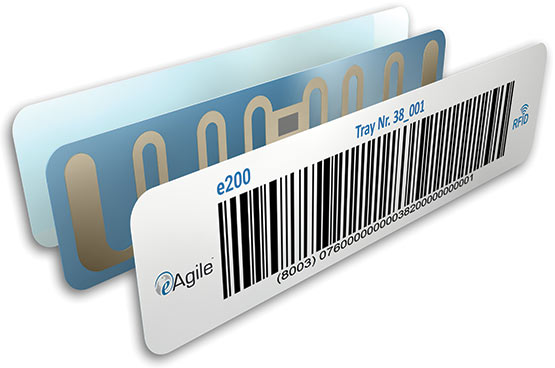 e200 Series RFID Label
Standard RFID Label
Paper-faced construction

UV resistant

RFID encoding services available
Custom print, die cut, finishing and inlay design services available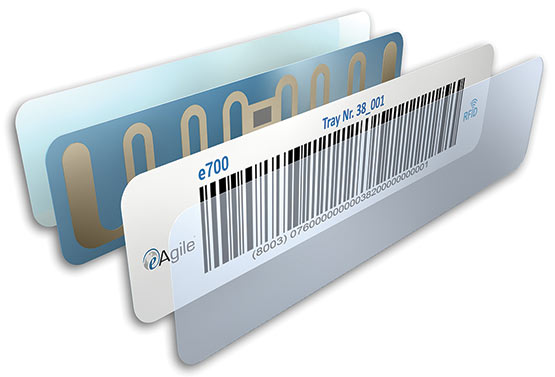 e700 Series RFID Label
Ultra Durable RFID Label
Synthetic face with clear over-laminate

Scratch, water, chemical and UV resistant
RFID encoding services available
Custom print, die cut, finishing and inlay design services available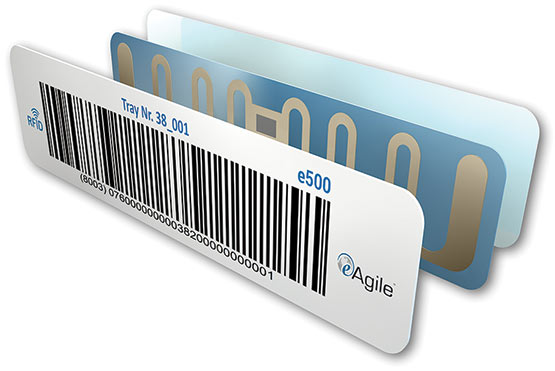 e500 Series RFID Label
Durable RFID Label
Synthetic-faced RFID label

Scratch, moisture and UV resistant
RFID encoding services available
Custom print, die cut, finishing and inlay design services available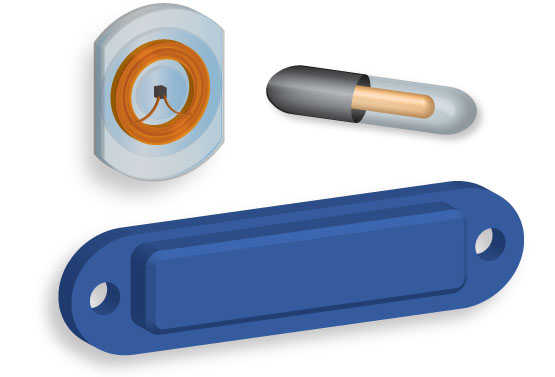 e900 Series RFID Tag
Durable and Special Application Tags
Multiple encapsulation options (glass, plastic, rubber and ceramic)

On-metal applications
Adhesive and/or mechanical mounting
High-heat and chemical-resistant options
RFID encoding services available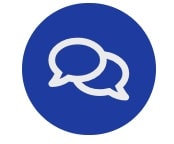 Tag Performance Analysis
High-Volume Applications
Indoor and Weather-Resistant Applications
Standard and Custom Sizes
Static and Sequential Encoding
Four Color Process Print
Custom Die Cutting
Permanent and Removable Adhesives
Custom Inlay Design
Graphic Design Services
Prototyping and Testing
Roll or Singulated Formats
ISO 9001:2015 Quality Management System
All Frequencies (UHF, HF/NFC, LF)
Variable Data (Serialization, Text and Barcodes)
100% Inspection
Data Management
Which RFID frequency fits your needs?
RFID transponders (RFID chip and antenna) are available in different frequencies and selection is dependent on the application, environment and the construction of the items tagged. Let eAgile help you create a definition of the best transponder for your needs and design a solution that fits the performance requirements of your RFID system.
Ultra-High Frequency (UHF)
Ultra-High Frequency or UHF RFID labels and tags are ideal for longer read range applications (1 to 20 meters) where fast read/write speeds are desired. UHF applications are ideal for item level visibility where dense tag populations and movement are in play typical of manufacturing, healthcare, RTLS, asset tagging and tracking projects.
also style every aspect of this content in the module Design settings and even apply custom CSS to this text in the module Advanced settings.
High Frequency (HF) and Near Field Communication (NFC)
High frequency (HF) and Near Field Communications (NFC) tags both operate in the same frequency and have a shorter read range (centimeters to a meter). HF is typically employed for healthcare, smart card, ticketing and library applications where close reads are desired and ideal RF environments cannot be controlled. Most smart phones are now embedded with an NFC reader or scanner and applications where a tap to the tag can direct the user to websites, social media or other NFC marketing applications.
Low Frequency (LF) tags have the longest wave length and are ideal for the challenging RF environments of liquids and metal content typical of animal identification and smart key applications. Read ranges are usually limited (centimeters to one-half meter) and tag programming is often set to a unique secure identifier.
Dual Frequency (UHF and NFC)
Dual Frequency Tags combine the long range read/write ability of UHF RFID with the user-level functionality of NFC tags and labels. The result is a multi-function tag which provides the visibility for manufacturing, inventory and logistics applications and the brand interaction goals of NFC marketing into a single tag with a shared chip that can be read or programmed with a smartphone.