eAgile operates out of a 40,000 square foot vertically integrated manufacturing facility in Grand Rapids, MI, and conducts business in 40 countries around the world. The facility contains company offices, a testing and demonstration center, and manufacturing equipment capable of encoding, printing, and conversion. The eAgile engineering team uses the site's many capabilities to design, test, and manufacture RFID solutions tailored to client needs.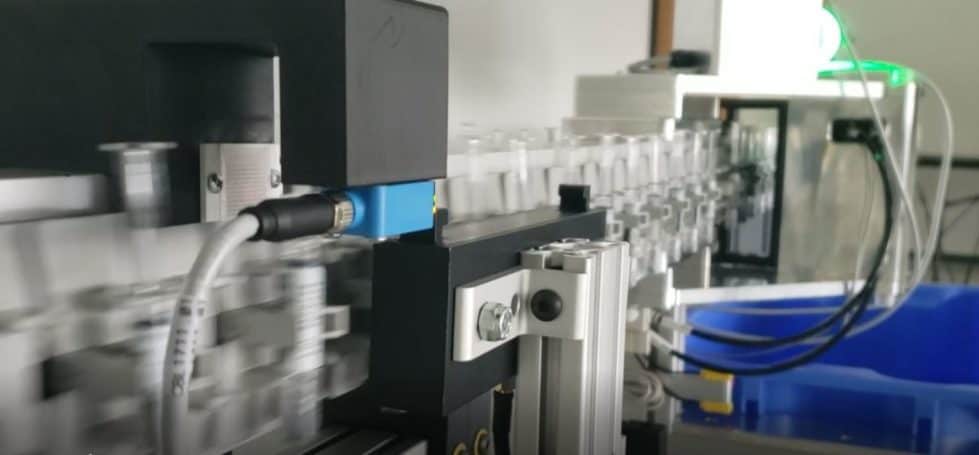 The experience center replicates healthcare RFID supply chain environments from the production of medications by pharmaceutical manufacturers to their inventory management, storage and dispensing by healthcare providers. Showcasing eAgile's RFID Line Management (RLM) System for pharmaceutical filling operations, the center offers hands-on demonstrations of how RFID can be seamlessly integrated into current vial and syringe production lines capturing item level information without affecting rates.
The state-of-the-art test center allows eAgile to optimize all elements of the RFID system (tags, antennas, software, and hardware) to achieve unparalleled read rates. The center is used for internal design and product development as well as for client product testing. In the test center, the clients' products are incorporated into the proposed RFID solution and tested in an environment that duplicates the real-world application. The test center equipment measures tag performance in client-specific operations and allows eAgile to further calibrate the RFID solution to ensure optimal performance.
The center incorporates the various hardware solutions offered by eAgile: RFID printers and media, mobile carts, handheld readers, fixed readers and antennas, RFID enabled forklifts, doorway portal, conveyer portal, and forklift portal. The center provides clients the opportunity to see the full range of eAgile solutions in action.
When coupled with eAgile's RFID enabled labels, the results are GS1 compliant and interoperable medications that bring visibility, ease of use and enhanced patient safety to pharmacies.