eAgile operates out of a 40,000 square foot vertically integrated manufacturing facility in Grand Rapids, MI, and conducts business in 40 countries around the world. The facility contains company offices, a testing and demonstration center, and manufacturing equipment capable of encoding, printing, and conversion. The eAgile engineering team uses the site's many capabilities to design, test, and manufacture RFID solutions tailored to client needs.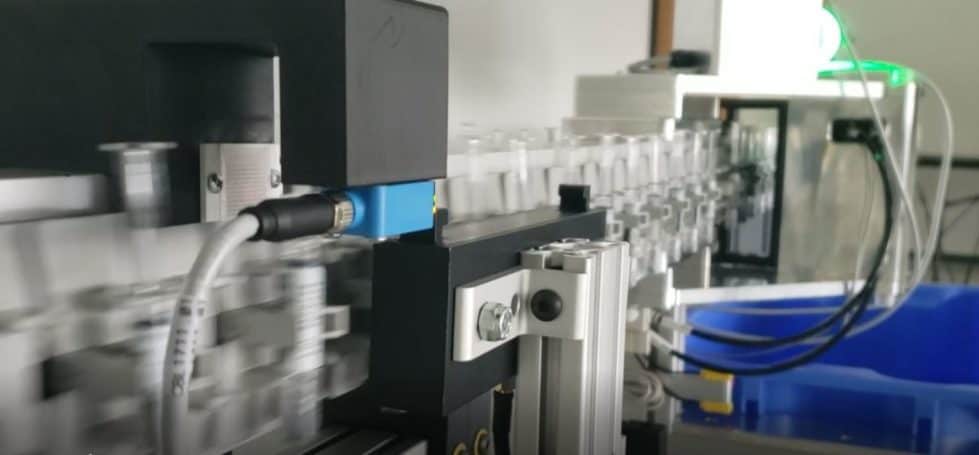 The experience center replicates healthcare RFID supply chain environments from the production of medications by pharmaceutical manufacturers to their inventory management, storage and dispensing by healthcare providers. Showcasing eAgile's RFID Line Management (RLM) System for pharmaceutical filling operations, the center offers hands-on demonstrations of how RFID can be seamlessly integrated into current vial and syringe production lines capturing item level information without affecting rates.
When coupled with eAgile's RFID enabled labels, the results are GS1 compliant and interoperable medications that bring visibility, ease of use and enhanced patient safety to pharmacies.
After pioneering in the field of RFID for nearly two decades, our lab technicians know every tagged item has a unique RF characteristic. Often off-the-shelf solutions simply will not work in real world environments. The RFID lab allows eAgile to accurately design and test all aspects of the RFID solution from the inlay to the final delivered product, helping you mitigate the risk of the unknown. The lab not only can engineer a custom solution but also provide the critical data and validation reports to ensure the delivered product meets your unique requirements the first time and every time the order is produced. 
These services include:
Inlay selection, testing and validation
Custom antenna designs
Chipset selection, testing and validation
In-house inlay prototyping
RFID performance testing (standardized and custom)
Adhesive selection, testing and validation
Inlay and label durability testing
Face stock selection, testing and validation
Environmental/Climatic testing
Print durability testing (standardized and custom)
Barcode grading